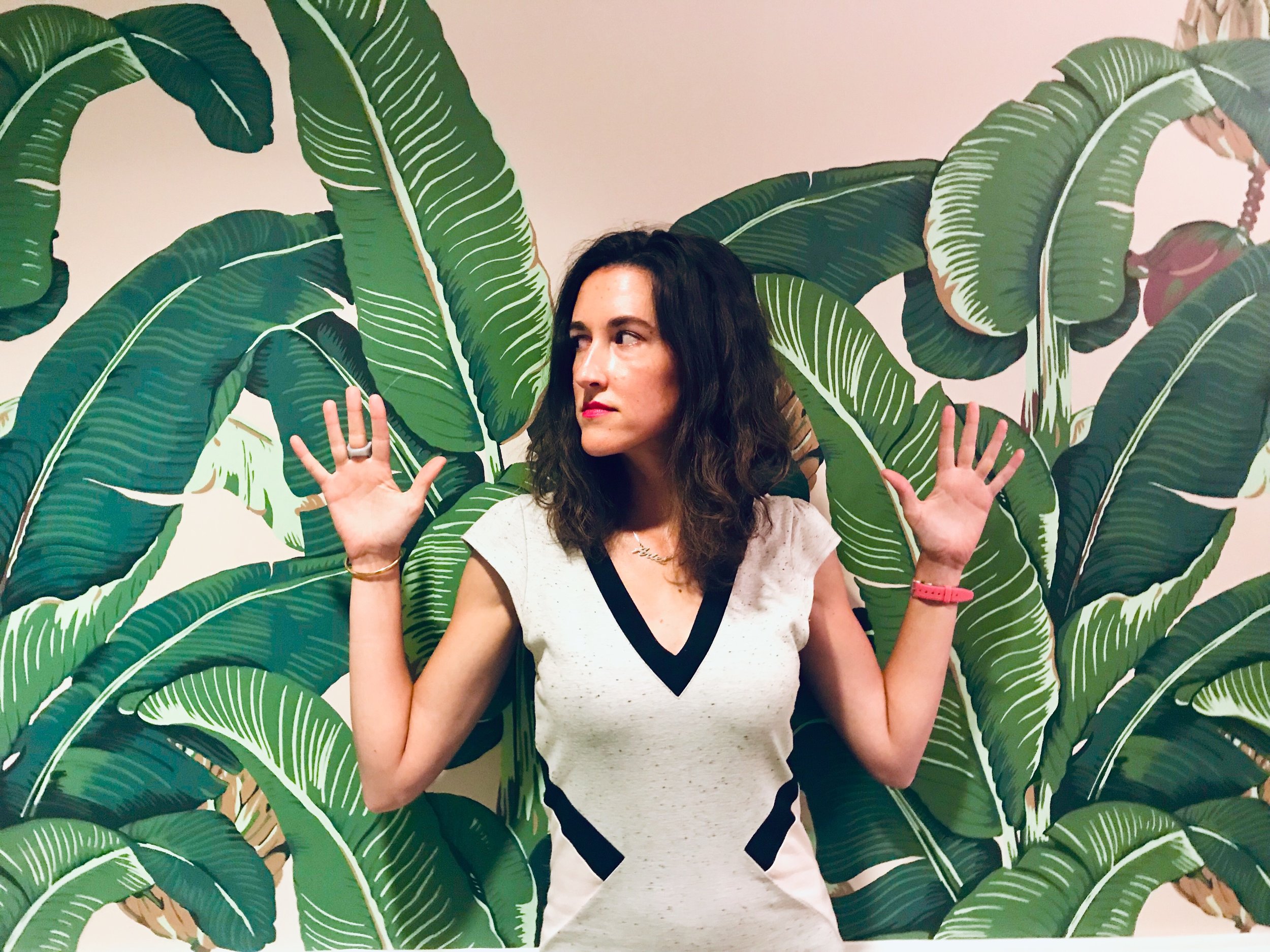 Luminous Love Notes from Cosmic Clients
I was referred to Bess when I was a new mom and struggling with my identity and sense of purpose. Bess gently guided me back to myself with super concrete ideas -- wear this, envision this space, play this music, and absorb yourself in this type of art. I felt like she saw me, but the deeper, more radical side of myself. The true me, without filter or outside project. I've never had a healing session, which it truly was, that encompassed so many aspects of this being human. When Bess left that afternoon, I felt so much lighter, happier and trusting of my journey forward. She returned me to my intuition with laughter, clarity, and compassion. I am forever grateful and will always think toward her when I reflect on those early days as a mom. -Zivar A.
What a gift Bess is! An astrological reading with her is like talking with a long time friend who knows you better than you know yourself. It can be a vulnerable experience to have such a personal reading, and yet she leaves you feeling empowered and reconnected to the bad-ass goddess that resides within each of us. She offers a realness that is so refreshing. I'll be a follower of her work for life! -Lindsay B.
Bess' readings are incredibly expansive. She has a unique and gorgeous way with words and uses luscious imagery to bring the tarot and our astrological imprints to life. I'm so grateful to work with her and feel both solace and rejuvenation whenever we speak. -Christine S.
Bess is down to earth, no nonsense in her approach, with masses of flair. She uses a language that is accessible and easy to understand. A reading for an hour, a recording, and then an awesome pdf full of music, food, colour and taste recommendations in alignment to my reading! -Kirsty L.
The reading I had with Bess was beyond any expectations I had. I felt like I was truly seen the way Spirit sees me. If you have the opportunity to work with Bess you won't be disappointed! -Jessica J.
Bess has such a kind and gentle presence and is a joy to be around. Her creative and detailed articulation of my chart was so much more than I ever expected from our session. I came away with such a deeper understanding of my soul and this life, and with practical advice on how to best move forward into the next phase of this go on Earth! -Karen K.
Not only had Bess done my birth chart, but she had also made a collage created from my chart. She had music lists, styled clothing, types of perfume … the amount of time she must have spent creating this personalized "me" chart did not go unnoticed. Doing the chart reading was one of my favorite birthday gifts I have given to myself. I may have even worn red lipstick the next day. -Mia
Bess' way of associating my planets and transits to real life, tangible, earthy experiences helped me to understand my chart on a much deeper level. I was able to integrate my new found understanding into real life with ease and clarity -Lynne R.
My experience with Bess opened up a new realm of self-study that's lead to actionable insights that've helped through life's challenges. I highly recommend Bess for first-time natal chart readings, for the astro-skeptics, for holding a sacred group space, and for her way with words. She makes the experience enjoyable, smart, and actionable for everybody. -Lindsay K.
Bess dived into our stars with her utterly unique, impassioned and intuitive insights and created the most exquisite cosmic itinerary of places and pit stops to discover and explore across the city - all perfectly tailored to our composite charts. She curated our very own magical mystical tour! Her tailored suggestions added a whole other dazzling dimension to our trip and left us in a shimmering New York state of mind! -Alex D.
Bess was divinely delivered to me in the quicksand sink of my Saturn Return. I didn't know anything about astrology, but I did know something was inexplicably shifting and I needed cosmic perspective. Bess used her cunning, creative candor to get to the bottom of my lamentable Libra/Aries clash, and somehow managed to do it while incorporating the lyrics to my favorite Dixie Chicks song. She sparked an incredible curiosity in astrology that will last me this lifetime, and helped me gain a magical perspective beyond anything I ever could have expected from a stardust stranger. Bess is the truest blend of bubblegum and witchcraft - let her use her wand to pop your birthchart bubble. -Tory G.